Programs
Apply to any of our programs.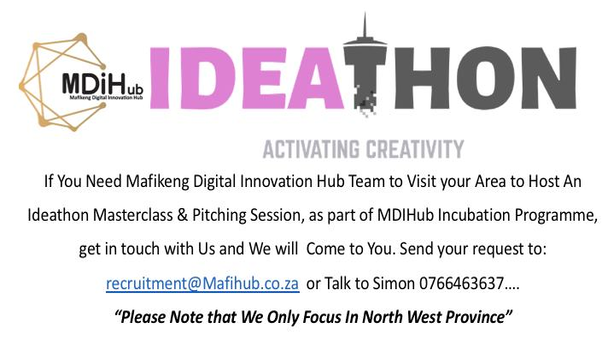 MDIHub Provincial Ideathon Tour.
If You Need Mafikeng Digital Innovation Hub Team to Visit your Area to Host An Ideathon Masterclass & Pitching Session, as part of MDIHub Incubation Programme recruitment drive get in touch with Us and We will Come to You. Send your request to: recruitment@Mafihub.co.za or Talk to Simon 0766463637…. "Please Note that We Only Focus On The North West Province"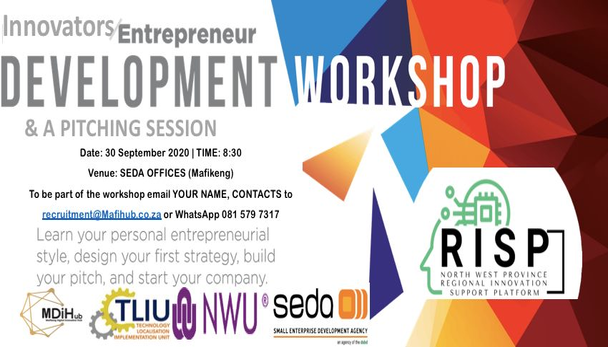 Innovators Entrepreneur Development Workshop.
If you missed the Ideathon, you have another chance to be part of MDIHub 24 Months Incubation Programme. All you need to do to be part of the Workshop send YOUR NAME< CONTACTS and IDEA to recruitment@mafihub.co.za of WhatsApp 081 579 7317 NB: We can only accommodate 15 participants, due to COVID 19 legislations.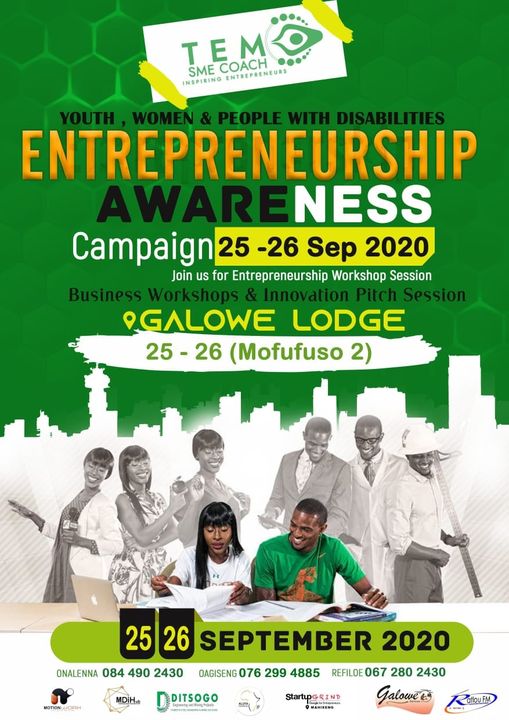 Enrepreneurship Awareness Campaing.
On the 25 MDIHub will be at Galowe Lodge (Mofufutso 2) from 12:00 - 16:00 for Ideathon Master Class and Idea Pitching session.
If you are near Mofufutso (atamelang, khunwana, kraaipan, Madibogo, Majaneng, etc) do join us, and get an opportunity to pitch your innovative idea.
To make sure that you will get a chance to pitch and be selected as part of 24Months Incubation programme please send your Name, Cellphone number and your topic to recruitment@mafihub.co.za....or WhatsApp Mmadineo @ 079 333 8096
For all our offerings visit our website www.mafihub.co.za or our Twitter @Mafihub or our Facebook page MDIHUB
We are rebuilding the Innovative ecosystem of the Province.